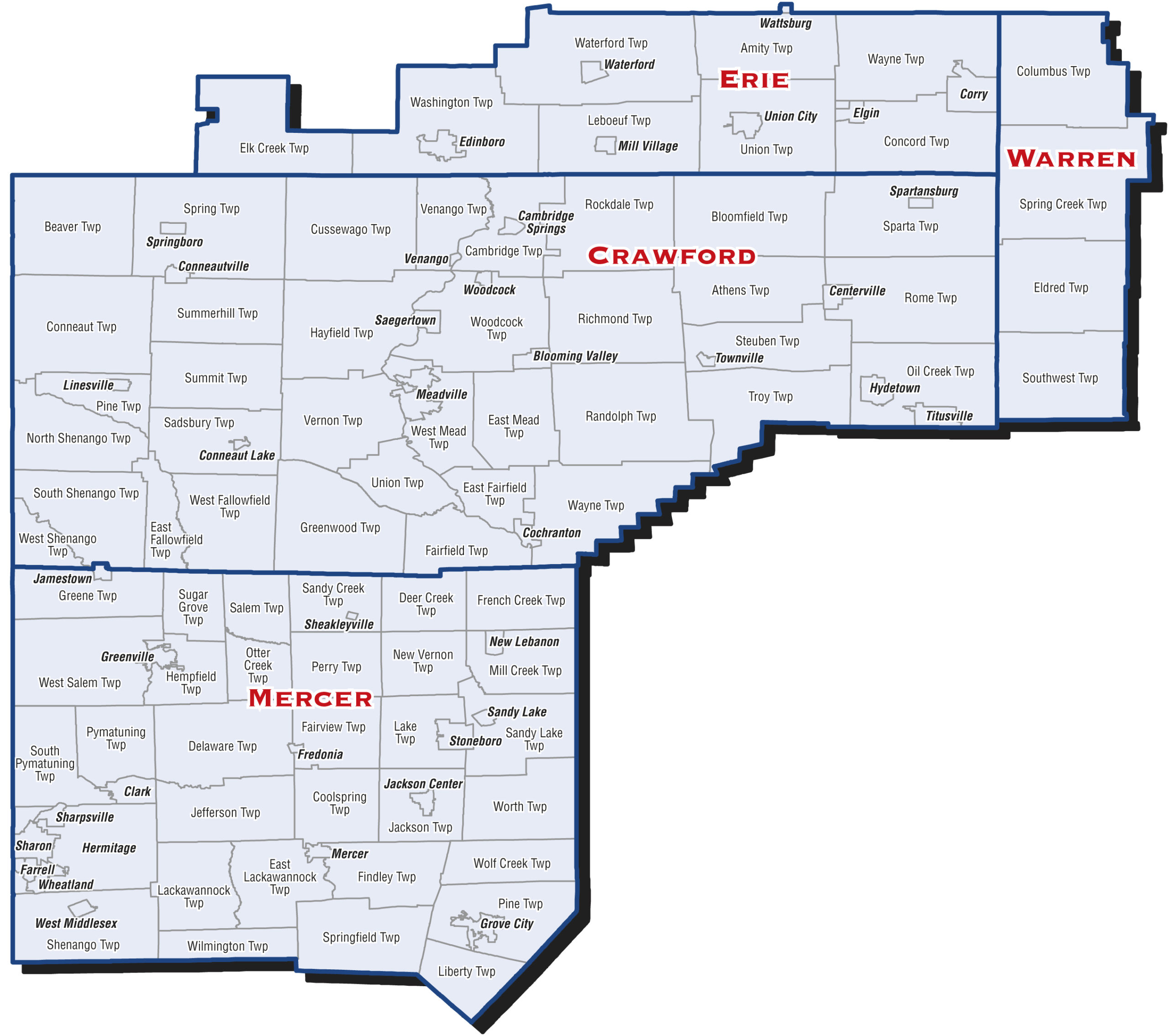 CRAWFORD, ERIE, MERCER and WARREN Counties.
All of CRAWFORD County; Part of ERIE County consisting of the CITY of Corry and the TOWNSHIPS of Amity, Concord, Elk Creek, Leboeuf, Union, Washington, Waterford and Wayne and the BOROUGHS of Edinboro, Elgin, Mill Village, Union City, Waterford and Wattsburg; All of MERCER County and Part of WARREN County consisting of the TOWNSHIPS of Columbus, Eldred, Southwest and Spring Creek.
Total population: 245,958
---
Don't know who your Senator or Representative is? Use the Find Your Legislator tool.
---
The new district lines will be used in all forthcoming elections for the General Assembly until the next reapportionment, which means that the legislative districts covered by this office will be changing with the 2022 elections.