Don't know who your Senator or Representative is? Use the Find Your Legislator tool.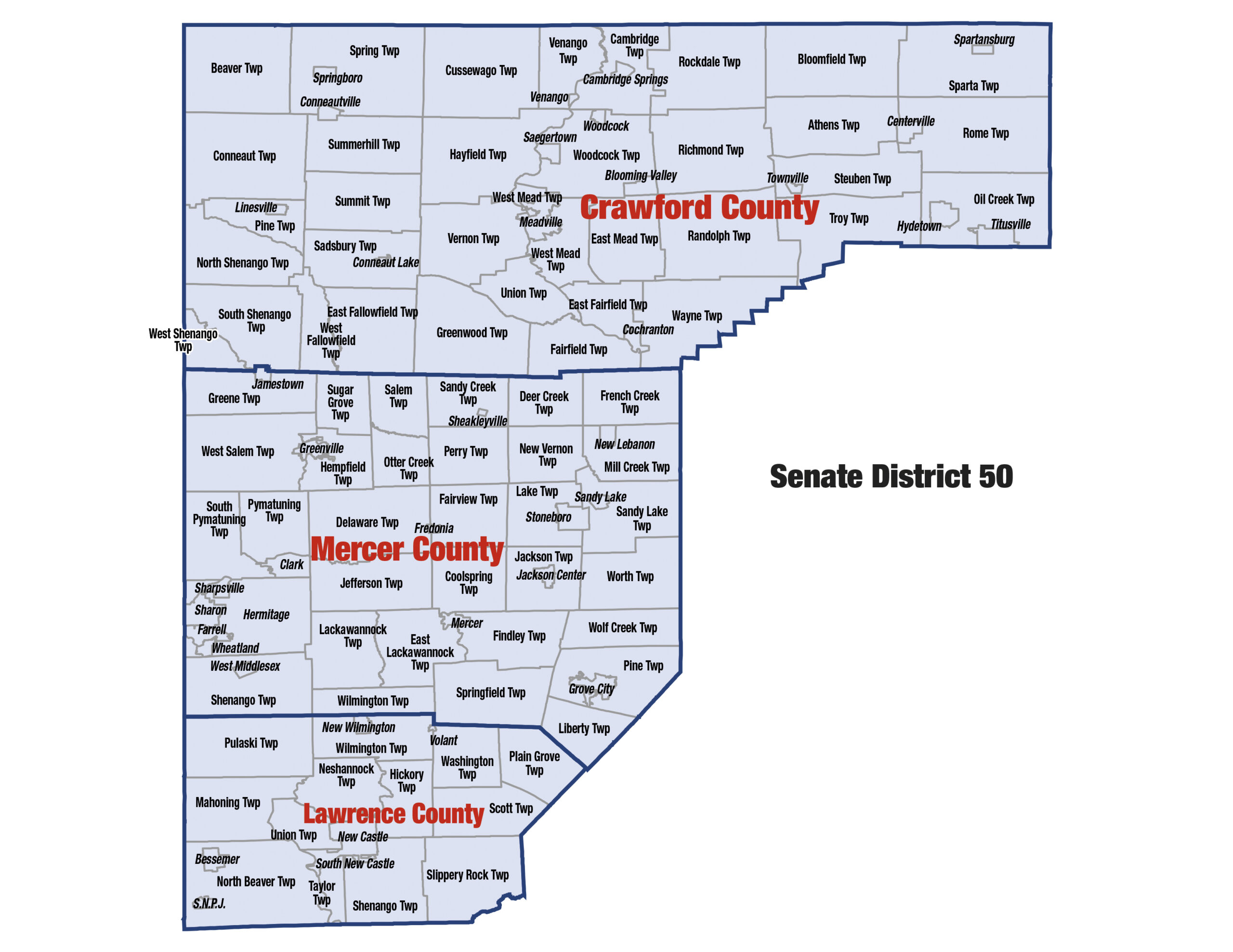 CRAWFORD, LAWRENCE and MERCER Counties.
All of CRAWFORD County; Part of LAWRENCE County
consisting of the CITY of New Castle and the TOWNSHIPS
of Hickory, Mahoning, Neshannock, North Beaver, Plain
Grove, Pulaski, Scott, Shenango, Slippery Rock,
Taylor, Union, Washington and Wilmington and the
BOROUGHS of Bessemer, New Wilmington, S.N.P.J., South
New Castle and Volant and All of MERCER County.
Total population: 263,540