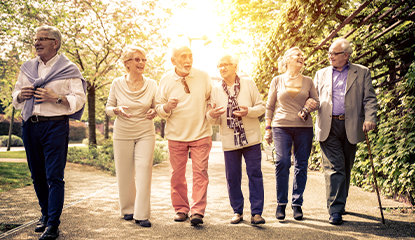 NEW CASTLE – Sen. Michele Brooks (R-50) and Rep. Marla Brown (R-9) invite seniors and caregivers to a Senior Expo on Friday, Sept. 22, from 10:30 a.m. to 1:30 p.m. at the Cascade Park Dance Hall, 1928 E. Washington St., New Castle.
"This Expo is always a welcome opportunity for me to meet with seniors personally and connect them with the experts and information that will allow them to lead safer, healthier and more fulfilling lives," Brooks said. "By bringing these experts together under one roof, we can maximize the convenience for seniors and give them a chance to meet friends in a central location for an event that is not only informative, but fun."
New this year at the expo, seniors will have the opportunity to have a bone density test free of charge. In addition, guests will find a wealth of information and health services provided by state government, as well as local nonprofit and community groups in the area.
"Our Senior Expo is a great informational event where older residents can come to one convenient place to learn more about various programs and services offered by local, state and federal governments as well as private agencies," said Brown. "I am happy to team up with Sen. Brooks to help provide senior citizens with the appropriate information regarding eligibility or how a particular program operates."
Flu shots will be available to all who are interested. Pneumonia and Tdap (tetanus and whooping cough booster) will also be available. To pre-register for a shingles vaccine, please call Giant Eagle Pharmacy at 724-654-9051. For those planning to receive a flu shot or vaccine please bring your Medicare, VA or insurance card.
Refreshments, free giveaways and door prizes will be offered at the Expo.
There is no need to RSVP for this event. For additional information, residents may call 724-654-1444. Guests are also invited to visit Brooks' website at www.senatorbrooks.com and Brown's website at www.repmarlabrown.com. Find Brooks on Facebook at Facebook.com/senatormichelebrooks.
CONTACT: Heather Maurer, 724-654-1444 (Brooks)
Rick Leiner, 717-260-6437 (Brown)