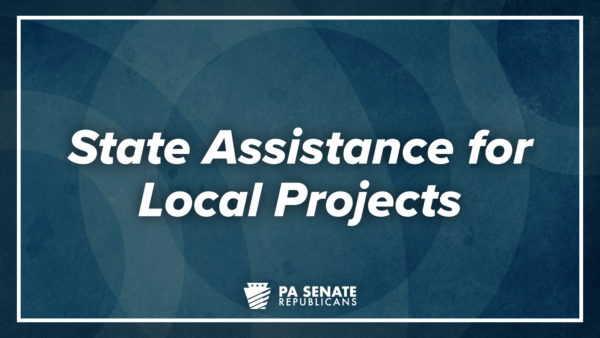 HARRISBURG – Mercer County received more than $1.4 million in seven state grants to offset the costs associated with critical projects to help our communities, according to Sen. Michele Brooks (R-50).
"I'm very pleased to announce these vital grants that will greatly reduce the cost of these projects and equipment purchases for our communities. These infrastructure investments can now be completed with a reduced financial impact on our boroughs and townships, as well as their residents," Brooks said. "This is especially important given the challenges families face with ever-rising costs to put food on the table and gas in their vehicles."
Grove City Borough received $150,000 to help construct a new water treatment plant in Memorial Park. The goal for the project is to provide safe drinking water and fire protection to more than 5,000 people.
Jackson Township received $234,007 to purchase a public works dump truck, which will enable the township to independently meet ongoing operational and public safety needs, including road maintenance and snow removal.
Mercer Borough received $81,174 to purchase a skid loader to efficiently conduct street and sewer projects. It also received $120,000 for the construction of a storm sewer collection project along Market Street that will remove flooding in the area of a private school and local playground.
Sandy Lake Borough received $200,000 to aid in replacing all the borough's mainline and service lines, as well as all non-operable fire hydrants and gate valves. The improvements will update an old and deteriorating water system, returning it to an acceptable operational efficiency.
Springfield Township received $150,000 to purchase a truck, tractor and accessories to mow and plow. It will ensure the road department can complete projects without stopping progress because of breakdowns and repairs.
South Pymatuning Township received $500,000 from the Multimodal Transportation Fund towards replacing the Stateline Road/Orangeville Road bridge over Tower Works Run.
The grants were awarded by the Commonwealth Financing Authority under its Local Share Account Program and Multimodal Transportation Fund.
CONTACT: Fallon Binner, 717-787-1322