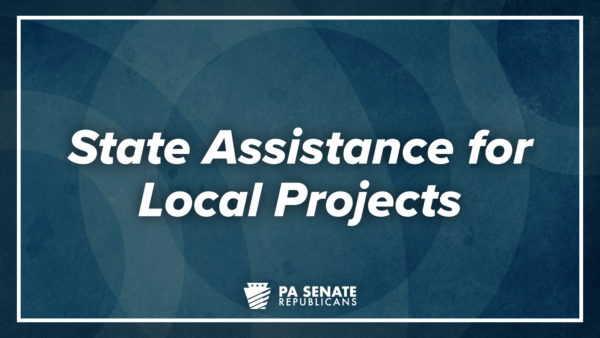 HARRISBURG – Crawford County received more than $1.1 million in state grants to support public interest projects, according to Sen. Michele Brooks (R-50).
"From improving safety in inclement weather and offering more recreational opportunities, to making critical infrastructure improvements, these grants will offer many benefits to the 50th District," Brooks said. "I am happy I was able to assist in securing this funding to help offset the significant costs of these projects impacting our families and communities."
Blooming Valley Borough received $30,000 to purchase snow removal equipment. Currently, the borough contracts these services, so this grant will eliminate that cost and increase vehicular safety during winter weather events by ensuring the roads are plowed more regularly.
The Economic Progress Alliance received $150,000 to help complete water infrastructure improvements, including replacement of a 3,600 foot water line, at the Keystone Regional Industrial Park in Greenwood Township.
Meadville City received $50,000 to assist in the continued renovation of Huidekoper Park. The project will create a 0.65 mile walking trail to include a small stream crossing bridge, interpretive nature signs, exercise areas, a dog park, a nine-hole disc golf course, a multipurpose field and a new basketball court with an improved drainage system and lighting. A horseshoe court, cornhole courts, a barbeque pit and parking area will also be added.
North and South Shenango Joint Municipal Authority received $150,000 to aid in extending public sanitary sewer lines along First Street in North Shenango Township.
Pine Township received $100,000 to purchase a new tractor and boom mower.
Springboro Borough received $680,940 for a filtration replacement project. It will replace the existing potable water filtration pressure vessels, interior plumbing and various treatment equipment components and add a third potable water filtration pressure vessel.
Titusville Redevelopment Authority received $58,744 for upgrades to Titusville Opportunity Park, including making the restrooms more handicap accessible.
The grants were awarded by the Commonwealth Financing Authority under its Local Share Account Program.
CONTACT: Fallon Binner, 717-787-1322