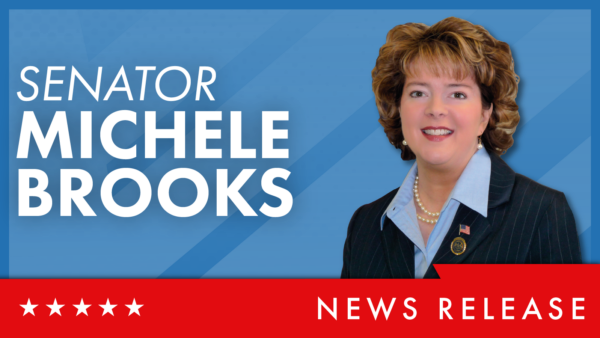 HARRISBURG – Sen. Michele Brooks (R-50) today announced that she will continue serving as the chair of the Senate Health and Human Services Committee, which is responsible for legislative and policy priorities impacting public health. She was also named the vice chair of the Finance Committee.
"Having served as the chair of the Senate Health and Human Services Committee in the previous legislative session, I am eager to continue my efforts on behalf of Pennsylvanians. It is a true honor to work to improve the lives of others, and I take that duty very seriously," Brooks said.
Senate President Pro Tempore Kim Ward (R-39) also appointed Brooks to serve on five other Senate committees in the 2023-24 legislative session. The committees provide legislative oversight and help shape the language in bills that fall under their areas of responsibility.
The Agriculture and Rural Affairs Committee considers issues pertaining to agriculture in Pennsylvania.
The Communications and Technology Committee oversees legislative efforts to improve access to high-speed internet in all corners of the commonwealth, ensures valuable personal information is protected and secured in state government, and considers overall state information technology efficiencies and improvement.
The Education Committee considers issues and legislation related to Pennsylvania's education system, including school safety, and post-secondary opportunities for students.
The Rules and Executive Nominations Committee is responsible for reviewing nominations made by the governor and is charged with the consideration of resolutions and legislation returning to the Senate from the House of Representatives.
The Veterans Affairs and Emergency Preparedness Committee concentrates on fire, emergency medical services, emergency management, military and veterans' issues.
More information about Brooks is available at her website, SenatorBrooks.com.
CONTACT: Christi Martone, 814-337-8132