HARRISBURG – January 26, 2022—Today, the Governor signed into law House Bill 253, legislation that takes a bipartisan, bicameral approach to help address the immediate needs of our hospitals and staffing shortages in order to keep access to health care local.
"For months I have been hearing from our local hospitals that they are at capacity – treating patients in hallways and emergency rooms – working tirelessly to keep their doors open. My hope is that these funds will act as one of the tools to providing local access to medical services, not only for patients but for their loved ones," said Senator Michele Brooks. "This law furthers my efforts to fight for rural access to health care."
Across the Commonwealth, hospitals and health systems are running at an average of 88 to 90 percent capacity, which does not account for their overflow beds, triage rooms, and even ambulances waiting outside with emergent patients. The funding enacted in House Bill 253 will flow directly to hospitals for recruitment and retention of medical and support staff.
"It is our hope," said Brooks, "that this law will help to retain staff at these facilities and ensure continued local access to health care treatment. It is not the hospital executives or administrators receiving these dollars – it is dedicated to those in the trenches."
Addressing the needs of our health care system as a whole is a work in progress. This legislation builds on the work that the General Assembly has done to allocate funding for local businesses, fire departments, and nursing homes. Additional legislation is expected to hit the governor's desk later today that includes financial support for our local EMS.
Citing the broad spectrum of hurdles and challenges being faced across every industry, Brooks said, "I have worked to eliminate some of the rules and regulations that have bound so many businesses, residents, and local governments with red tape. These flexibilities have allowed us to respond more quickly to the needs of our communities by making state government more efficient."
The funds allocated in House Bill 253 and Senate Bill 739 were provided to Pennsylvania by the federal government as part of its COVID-19 emergency response and the American Rescue Plan Act.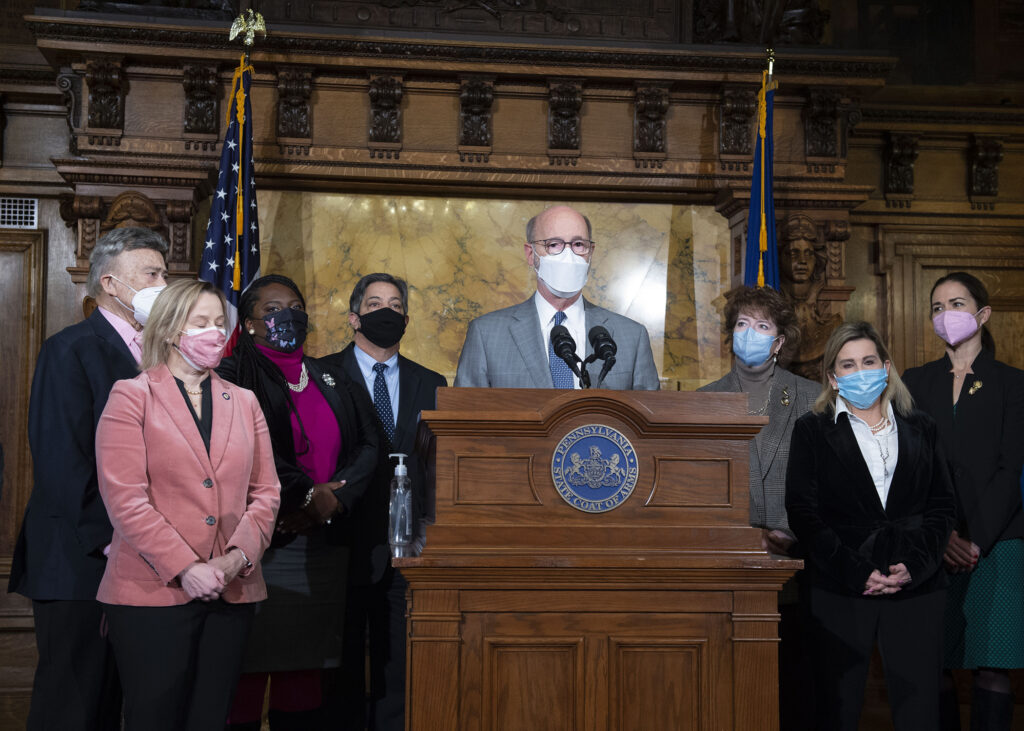 Pictured (left to right) Rep. Tony DeLuca, Sen. Maria Collett, Rep. Joanna McClinton, Sen. Jay Costa, Gov. Tom Wolf, Sen. Michele Brooks, Sen. Kim Ward, and Rep. Bridget Kosierowski, at today's bill signing.
Contact: Diane McNaughton (717) 787-1322 dmmcnaughton@pasen.gov