HARRISBURG (January 18, 2022) Sen. Michele Brooks was presented with a "Legislative Champion" Award from the Pennsylvania Health Care Association (PHCA) today.
"I am honored and humbled to be among a group of such dedicated legislative leaders, to partner with PHCA to help our loved ones in long-term care settings, and to represent the people in Mercer, Crawford, and parts of Erie and Warren Counties in the state Senate," Brooks said.
Brooks, who is Chair of the Senate Health and Human Services Committee, was presented with this award today by Zach Shamberg, President and CEO of the statewide association.
Shamberg cited Brooks' ongoing work during the pandemic, particularly her successful efforts to create a new state grant program to improve indoor air quality in nursing homes, assisted living facilities, and personal care homes, in awarding her this honor.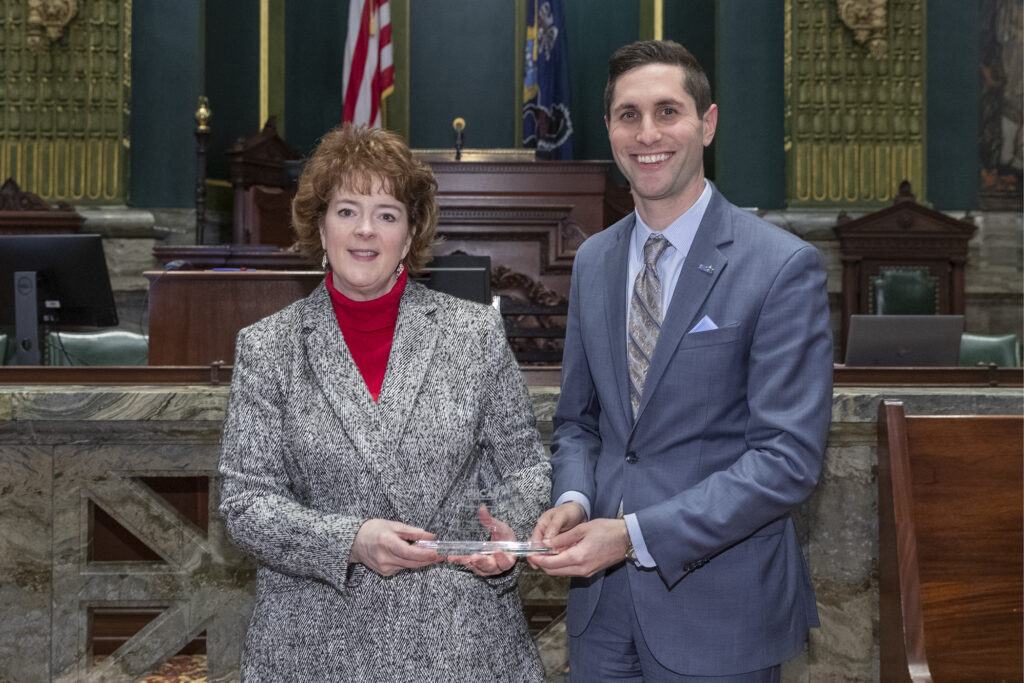 CONTACT: Diane McNaughton
(717) 787-1322