HARRISBURG — For her unwavering support of family-sustaining jobs, a strong economy, and hometown businesses, state Sen. Michele Brooks has once again been honored with NFIB's "Guardian of Small Business" Award.
The National Federation of Independent Business (NFIB) in Pennsylvania, the state's leading small-business association, said Brooks was selected for her strong pro-business, pro-job growth voting record.
This award is the most prestigious honor that NFIB bestows on legislators in recognition of their efforts to support small businesses and the jobs they create and retain.
"I appreciate the importance of Pennsylvania's small, family-owned businesses and their role in keeping families strong and on solid financial footing," Brooks said. "In keeping with that focus, I am humbled to have received this award, especially during such a challenging time for small businesses, and I look forward to continuing to work with job-creators in making Pennsylvania a strong competitor on the local, national and global scale, in strengthening our economy, homes, families and communities."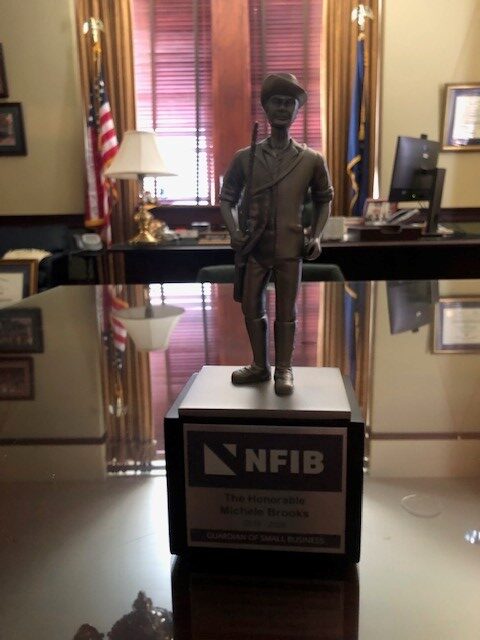 CONTACT:
Diane McNaughton
(717) 787-1322
dmmcnaughton@pasen.gov