In this update:
Working to Combat Lyme Disease in PA
More Than $526,000 in Grants Awarded to 50th District
Providing Critical Care for Medically Fragile Babies
Thanks for Attending My Senior Expos
Helping Veterans and Preserving Safety in PA
Rallying for the Rights of the Unborn
---
Working to Combat Lyme Disease in PA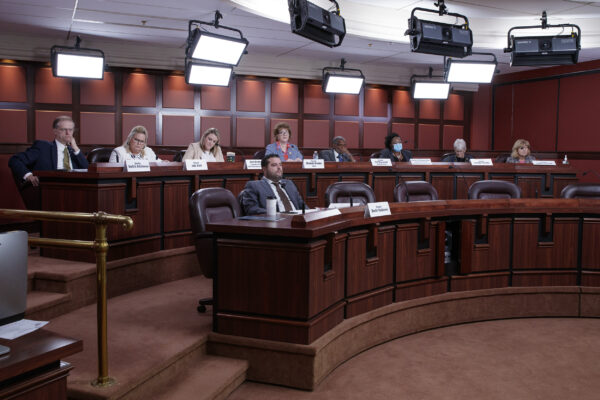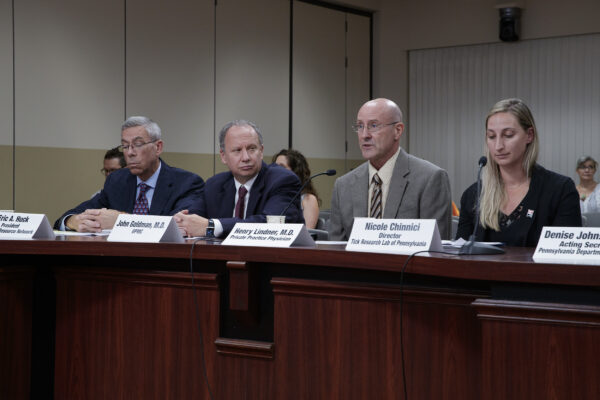 Pennsylvania leads the nation in Lyme disease cases, with children making up the largest demographic affected.
Having heard countless stories from constituents – from misdiagnoses and inadequate health insurance coverage for doctor-recommended treatments to a lack of thorough testing and more – I have been committed to proactively finding and sharing solutions to this health care crisis.
As chair of the Senate Health and Human Services Committee, I held a public hearing to increase understanding of tick-borne diseases, tick testing and mitigation, testing options for physicians and patients, and guidelines for treatment options.
The panel heard testimony from Physician General and Acting Health Secretary Denise Johnson, as well as the director of the Tick Research Lab of Pennsylvania at East Stroudsburg University, an infectious disease physician, and the president of the PA Lyme Resource Network.
Not only do we need to reduce the tick population, I'm also working to increase insurance coverage for broader testing of tick-related diseases.
If you find a tick on yourself or your pet, please visit www.TickLab.org for detailed instructions about how to submit the tick for free testing at East Stroudsburg University's Tick Research Lab.
I worked to develop this partnership between East Stroudsburg University and the Pennsylvania Department of Health for the benefit of Pennsylvania residents.
More Than $526,000 in Grants Awarded to 50th District
Four grants totaling $526,758 have been awarded to the 50th Senatorial District.
In Crawford County, a $50,000 grant will be used to resurface the highly utilized Ernst Trail in Vernon Township from Beans Auto to Smock Bridge for the benefit of local families and tourists.
The remaining grants will benefit Mercer County.
The City of Hermitage will receive $230,904 for the construction of a dek hockey facility, including excavation, installation of a concrete pad, decking, a rink, boards, lighting, fencing and other amenities.
There has been widespread interest and a demand from the community and surrounding area families for such a facility so both youth and adults can enjoy the variation of ice hockey. In addition to expanding recreational opportunities for families, it will also help to attract others to the area – resulting in economic benefits.
The Mercer County Park Renovation project will receive $220,854 to renovate a 40-year-old park behind the Shenango Township Building, including the construction of a basketball court, two pickleball courts, a batting cage, bocce court, small children's basketball court and a playground with fencing and benches.
Serving on Jamestown Borough Council, I saw firsthand how important these spaces are for local families to spend time together. These renovations will allow the township to offer more community outreach programs, including senior sport leagues and tournaments, as well as youth and recruitment events held by the police and fire departments.
Finally, the City of Sharon received a $25,000 grant to build a new ballfield in downtown Sharon, including stormwater drainage, dugouts, concrete walkways, infield and outfield turf, fencing, bleachers, a scoreboard, restrooms and parking.
All of these projects continue to build on the quality of life we are blessed to have and provide economic opportunities for new families to come to the area. Read more here.
The grants were awarded by the Commonwealth Financing Authority under its Greenways, Trails and Recreation Program.
Providing Critical Care for Medically Fragile Babies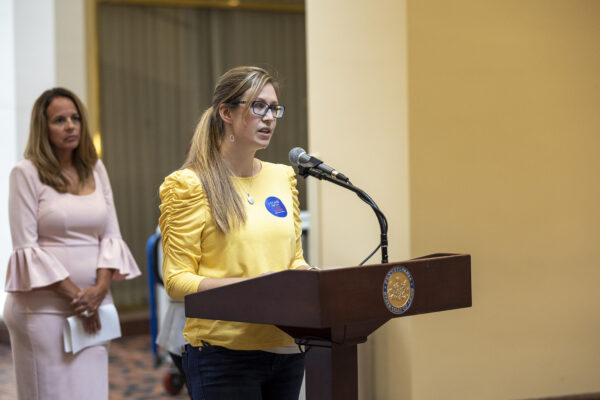 I was happy to introduce Senate Bill 1202, which would require health insurers to cover the use of medically prescribed pasteurized human milk in both inpatient and outpatient settings for children who are less than a year old. The donor milk must be obtained from a milk bank licensed in Pennsylvania.
The legislation would help infants who are unable to thrive on commercially available specialty formula or who have medical conditions that require human milk. It would provide significant health benefits for the most medically fragile and vulnerable babies in the Commonwealth.
Recently at the state capitol, parents spoke of the importance of having additional milk banks and insurance coverage for pasteurize human milk.
Annette Kubalek, who is a nurse practitioner and was one of the speakers, shared the heartbreaking story of her son, who was born prematurely and given formula in the hospital. As a preemie, his body was unable to handle the formula, and he passed. Having a milk bank could have saved his life.
Thanks for Attending My Senior Expos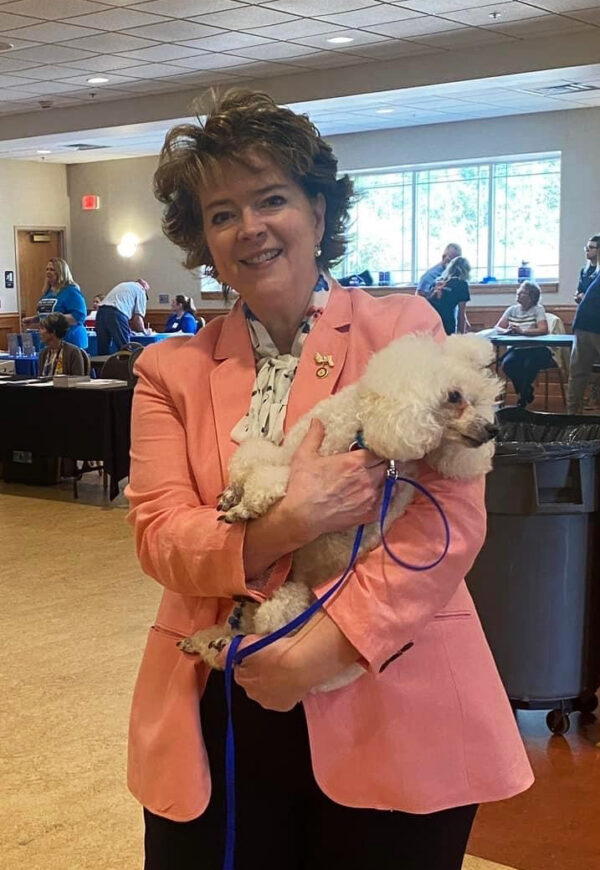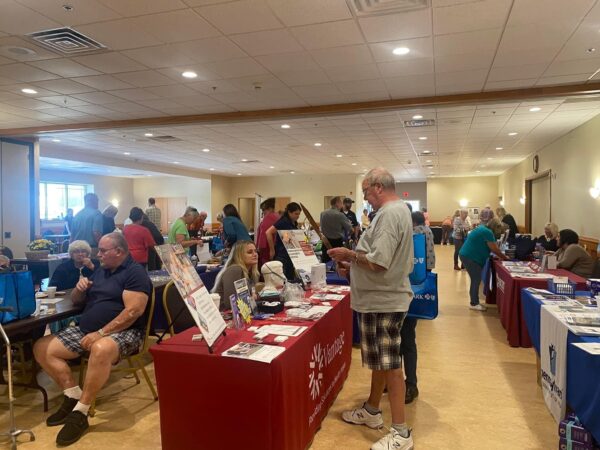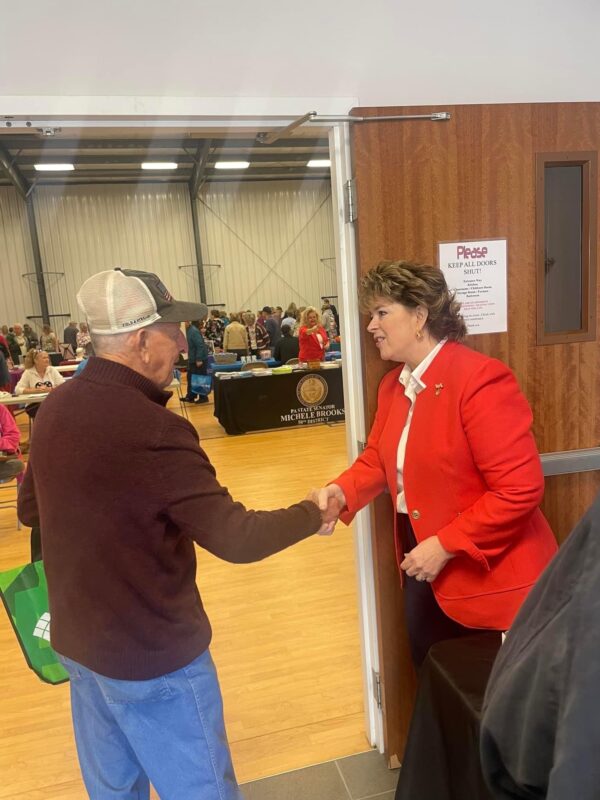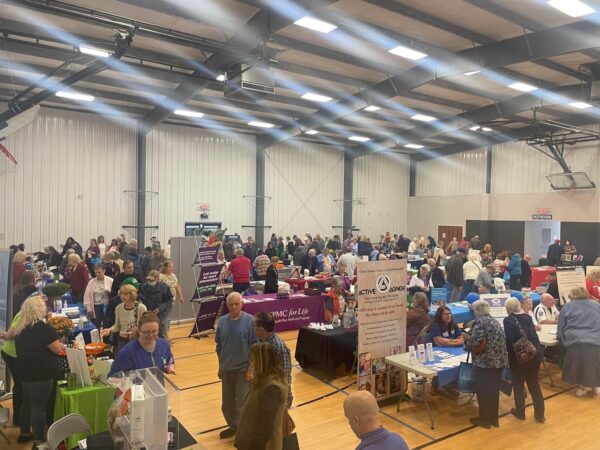 I was so happy to visit with everyone at my two Senior Expos in Meadville and Greenville.
I would like to thank the vendors who participated and provided various information about resources and provided by state government, as well as local nonprofits and community groups in the area. Seniors also had the opportunity to receive a flu shot, skin check and other basic medical tests. There were also service dogs on hand and prize drawings.
I appreciate everyone who took the time to come out and spend time learning about health, safety and housing options. Your time is valuable, so I hope you found the expos to be beneficial.
Helping Veterans and Preserving Safety in PA
During National Guard and Veterans Day at the Capitol on Tuesday, the Senate Veterans Affairs and Emergency Preparedness Committee advanced measures important to the Pennsylvania National Guard and the Commonwealth's nearly 800,000 veterans.
Senate Bill 244 would amend the Disabled Veterans Property Tax Exemption Program by excluding veterans' disability payments from being included in the calculation of a veteran's income to be eligible. It will help more veterans who are 100% disabled qualify for this important benefit.
House Bill 2086 would permanently allow members of the Pennsylvania National Guard to use Commonwealth vehicles during emergencies. During the pandemic, state agencies' response efforts were impeded by outdated laws. Some of them were temporarily waived, but we must also consider what changes should be made permanent so members of the National Guard can do their job without unnecessary red tape.
As both of these bills passed committee, they now move to the full Senate for consideration. I look forward to the opportunity to support them both. I'm so grateful to our veterans and their families for the sacrifices they've made on behalf of all of us.
Rallying for the Rights of the Unborn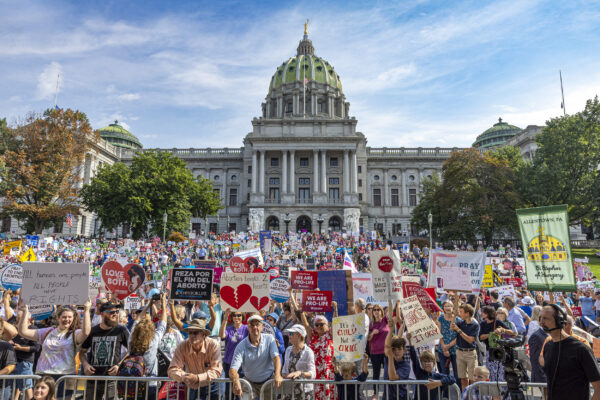 This week, pro-life advocates attended the second annual "Why We March" rally in Harrisburg to champion the rights of the unborn. The crowd passionately dedicated its time and effort to showing how much they believe in the inherent value of all human life, including those who cannot advocate for themselves.