In this Update:
Legislative Review: Strengthening Health Care
Latest from the Legislative Reapportionment Commission
Annual PennDOT Highway Safety Survey
Scenes from the Cochranton Fair
---
Legislative Review: Strengthening Health Care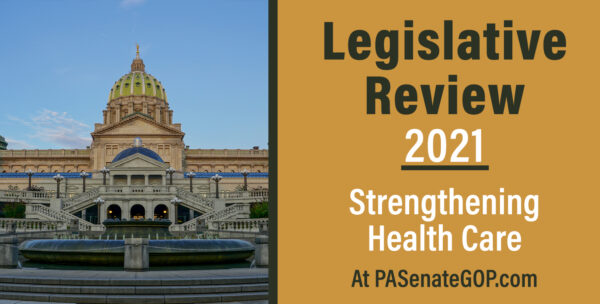 The pandemic underscored how fragile good health can be, and how important access to high-quality care is for Pennsylvania communities. The Senate passed several measures aimed at strengthening health care, including:
Act 11 of 2021 creating the Living Donor Protection Act. Beginning June 26, 2021, Pennsylvania's Living Donor Protection Act will provide time off to organ and tissue donors to cover time taken from work for donation surgery, including necessary preparation and recovery.
Act 23 of 2021 giving individuals renewing either their vehicle registration or driver's license an option to donate to the Pennsylvania Breast Cancer Coalition. The Pennsylvania Breast Cancer Coalition has been instrumental in getting important legislation passed to provide coverage and screenings for women, including the new law to require insurers to cover MRIs and ultrasounds for women with dense breasts for the purposes of detecting cancer. They have given more than $4.5 million to breast cancer researchers in the Commonwealth. This latest law will allow Pennsylvanians renewing either their vehicle registration or driver's license an option to donate $5 to the PBCC, assisting in the continuing research to foster innovation and development of an eventual cure.
Act 56 of 2021 dedicating additional Medicaid funding for ventilator and tracheostomy services. Hundreds of patients in Pennsylvania currently receive Medicaid-covered ventilator or tracheostomy care in a nursing home in any given month. However, Medicaid currently does not reimburse providers for all the additional expenses that ventilator and tracheostomy patients incur, including specialized equipment, supplies and staff costs. Many providers face the prospect of limiting or eliminating these extremely expensive services for these patients. Without this new law, patients could have been forced to travel long distances to one of the dwindling number of nursing homes that offer these services, or receive care in a hospital, where the daily cost of care is roughly four times higher than in a nursing home.
Act 60 of 2021 recognizing Certified Registered Nurse Anesthetists under Pennsylvania statute to prevent them from leaving Pennsylvania because of designation issues.
Senate Bill 74 allowing companies to apply for a tax credit after donating to a Pennsylvania pediatric cancer research hospital.
Senate Bill 323 extending the moratorium on increases in income due to a Social Security COLA for PACE and PACENET enrollees for two additional years until Dec. 31, 2023, benefitting 17,800 seniors.
Senate Bill 397 & Senate Bill 398 modernizing state law to encourage more physician assistants to stay and practice in the Commonwealth, resulting in a wider range of medical professionals across the health care delivery system.
Latest from the Legislative Reapportionment Commission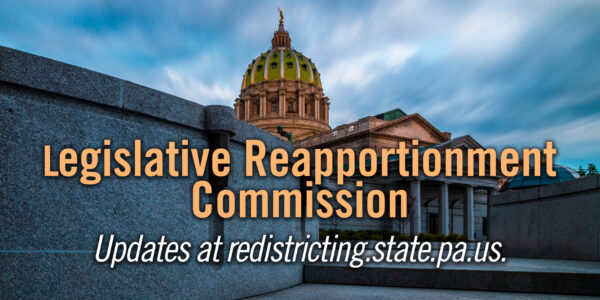 On July 29, the commission held a public hearing featuring presentations from representatives of National Conference of State Legislatures, the Center for Rural Pennsylvania, and the Legislative Data Processing Center. You can view the hearing and access written testimony here.
Recently, the panel heard feedback from PA citizens regarding the reapportionment process as a whole and specific issues that may exist in their districts. You can see what citizens had to say here and here.
While the Legislative Reapportionment Commission draws new lines for the state House of Representatives and Senate following the census, congressional maps are drawn by the General Assembly. On Wednesday, the Senate State Government Committee held a public hearing on congressional redistricting. You can find testimony and hearing video here.
Annual PennDOT Highway Safety Survey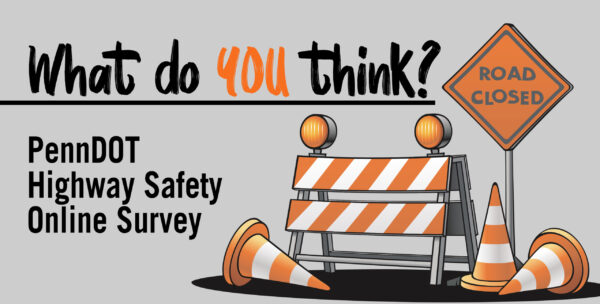 The Pennsylvania Department of Transportation (PennDOT) is seeking motorists' input on traffic safety and driving behaviors through its annual online Highway Safety Survey. The survey is available through August 23 and should take about five minutes to complete. All responses, including the "comments" fields, are anonymous.
Nearly 8,000 people responded to last year's survey, answering questions about safety habits such as seat belt use, impaired driving, speeding and distracted driving.
August is ABLE to Save Month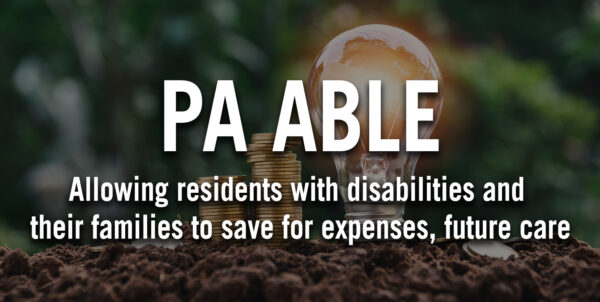 Thanks to the federal Achieving a Better Life Experience (ABLE) Act of 2014 and the Pennsylvania ABLE Act of 2016, Pennsylvanians with disabilities and their families now have the tools they need to save for the future without losing critical benefits they rely on like Supplemental Security Income or medical assistance.
PA ABLE offers various savings options including an interest-bearing checking account with an accompanying debit card. All of the options come with tax benefits including no federal or state income tax on savings growth or withdrawals for qualified expenses, state income tax deductions for contributions up to $15,000, and exemption from state inheritance tax.
Pennsylvanians with disabilities and their families have opened more than 5,000 accounts and saved nearly $60 million since the program opened in 2017. Pennsylvanians with disabilities can save for costly expenses such as assistive technology or modified vehicles – or for necessary day-to-day needs like groceries and housing. Families can also use PA ABLE to save for their loved one's future care.
For more information about eligibility for PA ABLE, qualified expenses and savings options, visit paable.gov or call 855-529-2253.
Scenes from the Cochranton Fair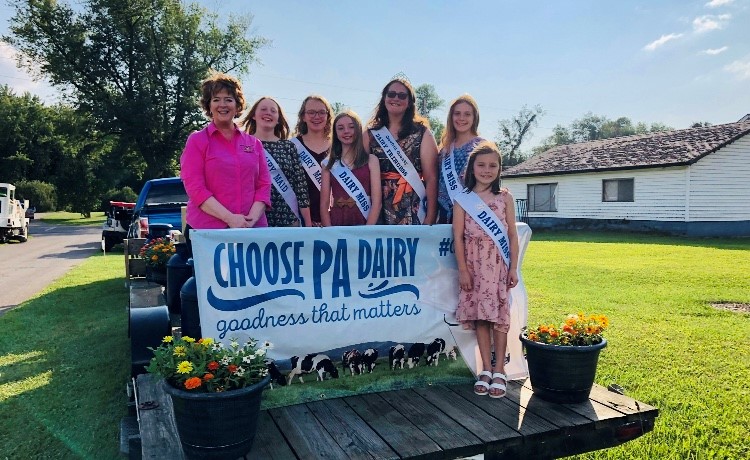 It was a gorgeous evening to spend time with some marvelous spokespeople for our dairy industry, including Dairy Princess Karissa Petruso; Dairy Maids Hannah Lyons and Sydney Preston; and Dairy Misses Emma Waddell, Cecile Preston and Holly Wetherell.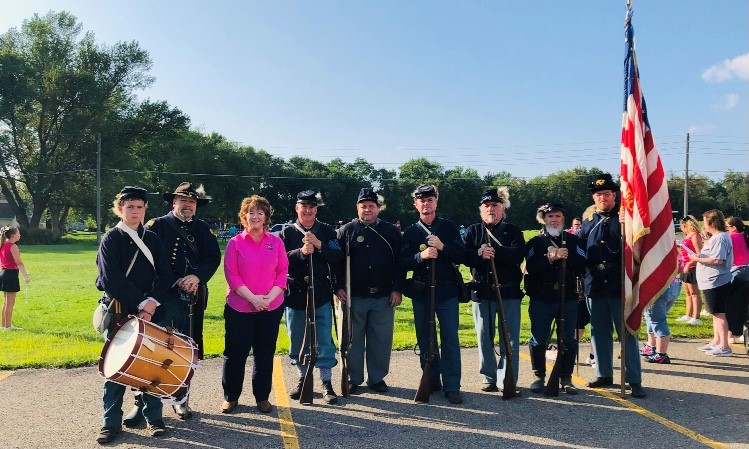 Thank you to the 150th PA Volunteer Infantry, who donned wool uniforms on a hot summer night to recreate an authentic Civil War appearance. Remember the old wool school band uniforms of days gone by?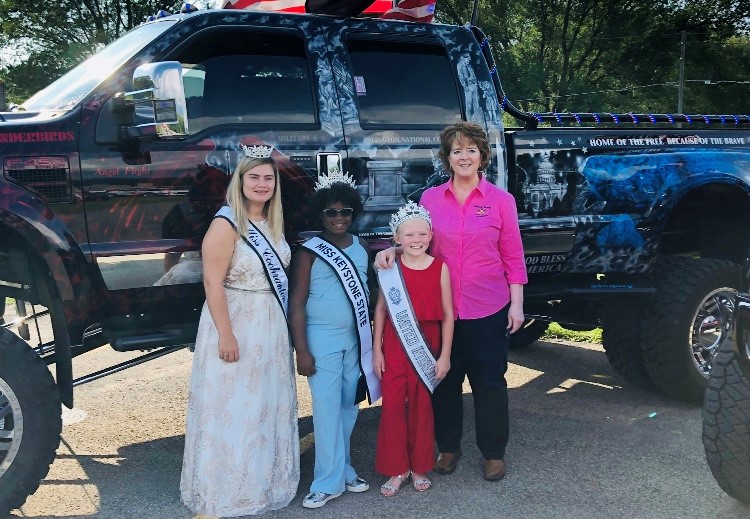 Emma Morrell, Miss Cochranton; Anayah Manning, Miss Keystone State; and Ireland Kelly, United International Elite were charming representations of this great region and state.