Vote for "Guardian Angel" Dog Alice and Help Bring Medical Dogs to Veterans in Need
For more than a year, Sen. Brooks has been working with a nationally acclaimed nonprofit and Mercer State Correctional Institution to provide service dogs to veterans in need. Now she is calling upon the community to help by voting for one of the special dogs offered by this worthy organization in a national contest that will be broadcast on the Hallmark Channel in October.
Knowing of the marvelous work of the Guardian Angels Medical Service dogs, Brooks was excited to learn that their service dog, Alice, has been named the "Service Dog Hero of the Year." Now it is eligible to win another national title.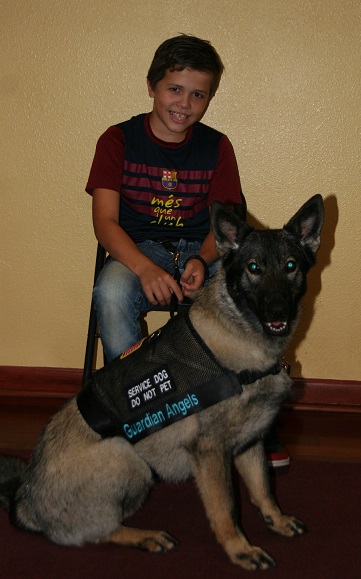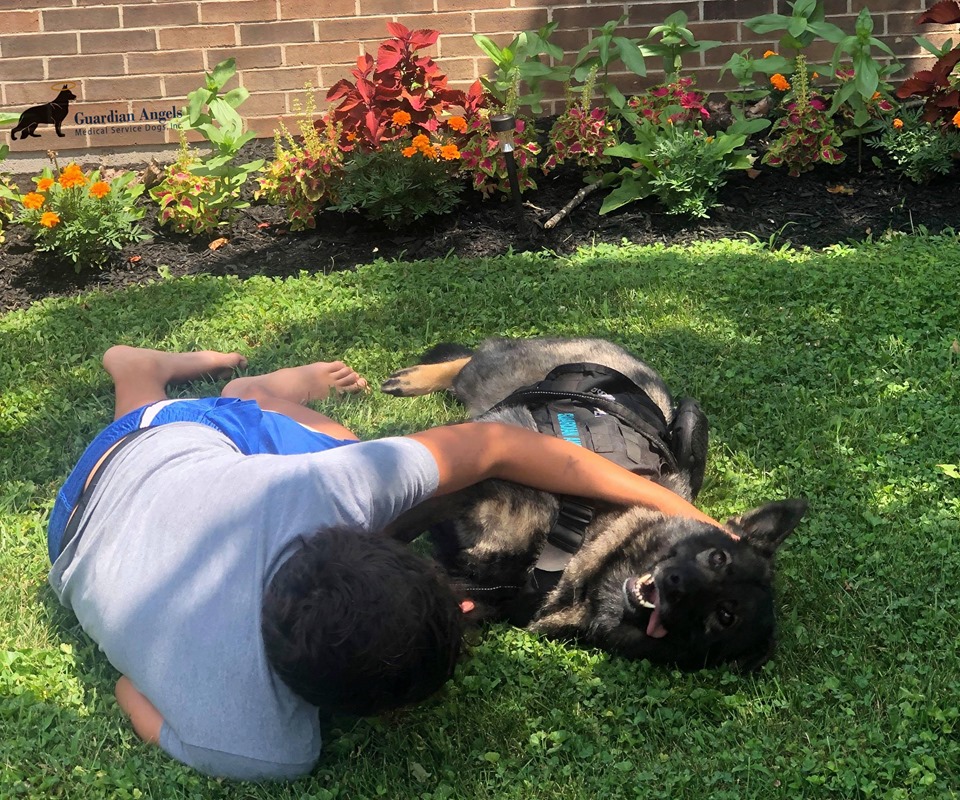 Alice was specially trained to assist Antonio, a young teen who suffered a gunshot wound to the head in 2015 while sitting in his family's car, at the age of nine. Since that day, Antonio has struggled through five brain surgeries. He has a permanent traumatic brain injury, and an artificial flap that covers a large portion of his skull. He suffers regularly from seizures, spells, migraines and balance issues. Alice is at Antonio's side at all times and even attends school with him. She not only alerts his family to oncoming seizures and spells, but assists him with balance issues, as a fall could be fatal.
Alice was named the "2019 Service Dog Hero of the Year" by more than 900,000 nationwide voters and the American Humane Societies' panel of judges.
Locally, veteran Randy Wentworth of Stoneboro is protected and supported by a Guardian Angel medical service dog named Dennis. Wentworth served ten years of active duty and one year with the National Guard.
"We've been together since late May of 2018," Wentworth said about Dennis. "He's been a real help to me, especially with my anxiety and depression. I used to have to go to the grocery store late at night or early in the morning, but now I am able to go grocery shopping and out and about like any other person because I have that sense of security with him beside me."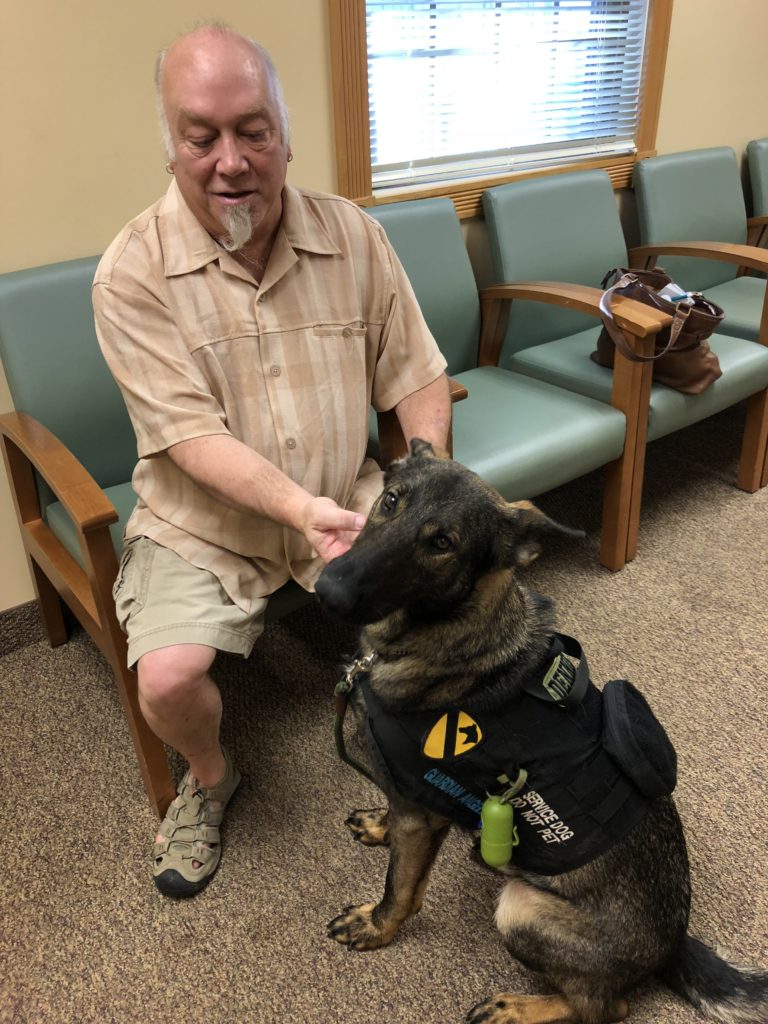 The dog is also trained to detect when Wentworth's blood sugar is too high or too low, licking his face if he senses that the veteran's sugar levels need to be checked.
"He is a great companion," Wentworth said. "That's about the best thing I can say. We go everywhere together. We are never more than five feet apart."
Wentworth said Armstrong Cable sponsored his dog through its "Healing Heroes" program.
For Alice and Antonio, they will head to California, to take part in the LIVE 2019 Hero Dog Awards, being broadcast on the Hallmark Channel, to compete with the six other category winners for the title of "Hero Dog of the Year."
Voting will be open until September 9, 2019, and you can visit http://herodogawards.org/dog/alice/ to read their full story, and support them with your vote! You can vote once a day between now and September 9th.
About Guardian Angels Medical Service Dogs:
Guardian Angels, a 501(c)(3) non-profit, was founded in 2010, and custom-trains medical service dogs for veterans, first responders and individuals like Antonio. Although the cost of training each service dog can take up to two full years, and cost nearly $25,000, we donate each dog to the recipient at no cost. To date, we have paired over 320 service dogs in 23 states across the nation.
If you would like to learn more about our organization, or become a supporter, visit our website at https://www.medicalservicedogs.org/.